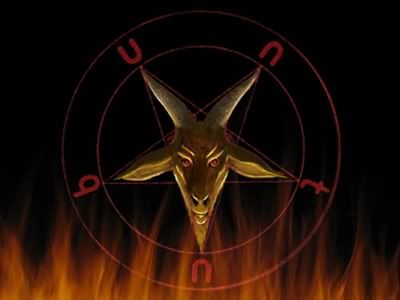 Is Reverse Speech actually the work of "The Devil"?
Is it a very clever manipulation by "Satan", as part of the "Great Endtime Deception", to lead people away from Jesus Christ, and condemn people to eternal suffering in Hell?
These are big questions and if you're a Christian and have recently come across reverse speech then these are questions you've likely asked.
After all, the Bible did warn…
Revelation 16:14
"Therefore, it should not be surprising to learn that it will be those who had not a love of the truth who will be swept away in the great delusion that God is sending for the purpose of separating the tares from the wheat just prior to the great end-time harvest"
———————————————————–
If you've read my story (the link's at the top of the site) then you'll know the personal experience I've had within Christianity and the utter confusion I went through in trying to make sense of everything. Once I started to learn about Peggy Kane and reverse speech I went through some serious mental processing.
It was a confusing mess to jumble with, but over a number of weeks and months, I eventually started to gain more and more clarity. I still have my notebook from that time, and I find it incredibly interesting to see where my mind was then, to where it is now.
Christians are told that "The Devil" is "The Master of Deception" and will try anyway he can to lead people away from Jesus and take people to "Hell". So, from a Christian perspective, there is a lot to lose if you fall for any of Satan's deceptions. No wonder the fear is there when trying to determine what is truth and what is lies?
——————————————–
As I shared in my story, I had already conducted a lot of research into the Illuminati, the global conspiracy and the Reptilians, before I entered the world of Christianity, so I already had a very strong opinion about Religion. All the evidence I looked at was so overwhelming and showed that ALL Religions were set up for manipulation and control purposes. I had absolutely no reason to doubt that.
But then I had my first powerful "spiritual" experience within a Christian environment. It turned my world upside down and left me questioning EVERYTHING! (you can read my story for the full details) Christians refer to these "spiritual" experiences as being "touched by the Holy Spirit".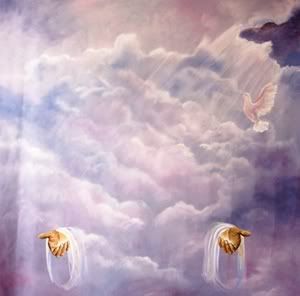 These "spiritual" experiences continued constantly while I was within Christian environments i.e. churches, Christian conferences and often at home while studying Christian information. I would have a "presence" around me a lot of the time and I could feel an "energy" coming down upon me and sometimes I would have to sit, or even lay down because of it. I would have the sensation of being light headed, what Christians refer to as being "drunk in the Spirit" and would often be unable to speak properly or think straight.So it just seemed that Jesus Christ could be real after all and that Christianity could actually be the true path.
I felt uncomfortable with fully accepting this though because of all the research I had done, but how could I argue with these "spiritual" encounters with the "Holy Spirit"?
I had so many questions in my mind. I couldn't just forget all the research I'd done over the years into the Illuminati, the "New World Order" and the Reptilians, and just accept that I got so much wrong and Christianity was in fact the true path, simply because I was feeling a "presence" around me and having "spiritual experiences" in Christian enviroments. Something felt wrong. But I continued to research and try to understand more about the Christian perspective.
I listened to audio and watched videos, almost nonstop for months, and sure, there were Christian ministers that spoke about the Illuminati, the global conspiracy, Ufos and some even mentioned the Reptilians, but they just seemed to be missing big pieces of the puzzle and be so far behind in their understanding, compared to so many other, "non-Christian", researchers.
Chuck Missler was one of many Christian Ministers I listened to

I stuck with Christianity though, hoping that my questions would be answered in time. But as the months passed by, I just became more and more confused. How could researchers like David Icke, Peggy Kane and so many others be so "spot on" with so much of their research (what they were saying was backed up by overwhelming evidence), but be so wrong about Christianity? It made no sense. But I tried to look at it from a Christian perspective and considered the possibility that these researchers were in fact being deceived by "Satan" themselves. But still, this just didn't feel right.
Once I started reviewing Peggy Kane's EVP and reverse speech information (5 months into my Christian exeriences), and eventually started to conduct reverse speech analysis for myself, I began to see these "spiritual encounters" from a very different perspective.
All the Christian ministers I reversed said the same thing about the "Holy Spirit", "Jesus" and "Christianity" in reverse. The constant theme throughout was of manipulation, lies, deceit and Reptilians (All these reversals are in the Religion section of this site). Reverse speech was indicating that these encounters with the "Holy Spirit" were not "Divine" and from God at all, but were somehow being created by the Reptilians! This was big!
But even though my discoveries (combined with Peggy Kane's research) were incredibly compelling and helped me understand the "spiritual encounters" I was experiencing from a different angle, I did still have doubts. Could reverse speech actually be a manipulation by Satan? The doubt was there because if I got this wrong I could potentially be spending eternity suffering in "Hell"! This wasn't something I could take lightly.
The most compelling element of reverse speech was that is was backing up everything David Icke and many other researchers were saying about the Illuminati, the global conspiracy and the Reptilians. It wasn't giving a "new" or "different" perspective, it was simply giving the same information, but was adding to it. Peggy Kane's website contained hundreds of reverse speech clips from so many different types of people and the same "story" and "theme" was consistent throughout.
For example, in reverse, George Bush revealed his Government's involvement in the 9/11 attacks, known Illuminati figures revealed their true nature, like Dick Cheney, who said "I am the master of the fuck" and Prince Charles said "Yeah, I'm a Wolf, but who's gonna believe this?" . Even NASA astronauts confirmed that the orginal Moon landing was faked in reverse.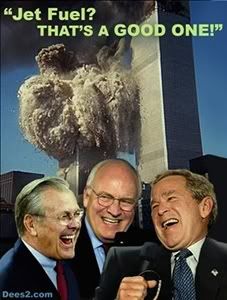 The Reptilian shapeshifting videos on Youtube, when reversed, also gave us insights into their autheticity. One reversal came out as"They can see us now, I'm serious, it's time to get out"!.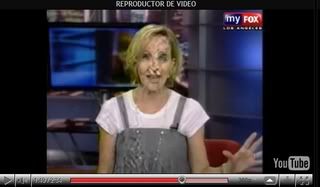 If reverse speech had been telling a different story altogether, then I would of been very suspicious from the start. So it was overwhelmingly convincing that it was an incredible tool for cutting through the lies and manipulation on this planet. But even so, there were still doubts circling in my mind that I couldn't get rid of. This one question wouldn't go away: Could reverse speech still be a very clever manipulation by Satan?
I needed to clear my head once and for all and remove the doubts. This is when I decided to just write everything out. All the thoughts, doubts and confusion running through my mind about Christanity. I just got it all down on paper. And over a period of a few weeks, I started to gain more and more clarity.
So what I want to do here is basically lay everything out for you. All the processing I went through. Because I know if I went through that kind of confusion, then there will be others…
———————————————————
2 Possible Situations:
1. An inter-dimension, extra-terrestrial Reptilian race took control of planet Earth, sometime in the distant past, and have set up many structures of control throughout history, including Religion. They have the ability to manipulate the human mind, create "spiritual experiences" for people and can "shapeshift", appearing as "angels of light" and other types of beings. Reverse Speech is connected to the "Universal Mind" and is helping us see through the Reptilian's lies and manipulations.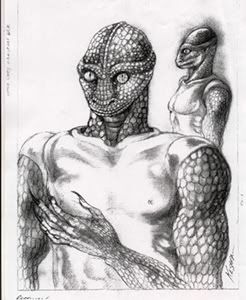 or
2. The Bible and Christianity is the truth. Satan is in control of planet Earth and is responsible for the Illuminati agenda and the creation of a "New World Order". The Reptilans are not extra-terrestrial aliens, but are Satan's "demons". Reverse Speech is an intricate manipulation by Satan to lead people away from Jesus Christ.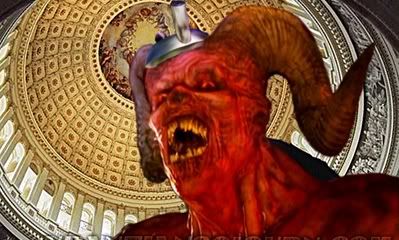 —————-
The Christian Perspective
I came to realise that finding 2 Christians with exactly the same interpretation of the Bible and of "God" was a difficult thing to do. There are so many different ways of interpreting what is written in the Bible and Christians are constantly debating over what "God" really ment and using different scriptures to justify their opinions. But in terms of the subject of "salvation" and where you will spend enternity after death it is fairly universal.
The common theme supported by Christians is that at the end of someones life God will decide whether that person goes to Heaven or spends eternity in Hell. In a word "Judgement". The ONLY way to guarantee passge into Heaven is to accept Jesus Christ as your "Lord and saviour" in this lifetime and surrender your life to God. You are basically born a "sinner" and accepting Jesus is the only way to clear yourself of sin. If you fall for any of Satan's lies, then you will go to Hell and suffer for eternity.
Christians always refer to "God" as the "loving father", but somehow this concept didn't paint a picture of a "loving father". First of all, how could people be blamed for being born with "sin"? That's like someone blaming you for something your great great grandfather did? How does that make any sense? And Why would God create Human beings in the first place, let them live 70 years or so, and then make them suffer for eternity if they made mistakes and didn't have the opportunity to "accept Jesus" in this short lifetime?
——————————————————
I thought about all the people across the world, and throughout history, that would never of had the chance to read the Bible and understand any of this? For example; the native tribes that live in the middle of the Amazon rainforest and have had no contact with the "outside world" until very recently.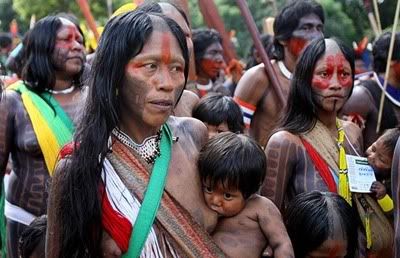 "Why am I Hell?"
"Well, you didn't accept Jesus Christ as you Lord and Saviour"
"Jesus who?"
"Didn't you read the Bible?"
"What's a Bible?"
———————————————–
I asked Christians this question and no one really answered it properly, but the most common response I got back was…
"Well, God will give everyone at least one chance in their life to know about Jesus and accept him as their Lord and saviour, and this is why we as Christians work hard to spread the Gospel"
I thought about this, and sure, I've had Christians knock on my door or stop me in the street and ask me if if "I know Jesus". So yeah, it is possible that most people will have the opportunity, at least once, to hear about Jesus and understand the Bible. Ok let's just go with that for a moment.
Here's an example though…
A young single mother is hurrying through town on her way to the hospital to visit her sick son. She's stressed, she's emotional and she just wants to get to the hospital. Then she's suddenly stopped by a Christian who says "do you know Jesus"? She doesn't stop and hardly even listens. That was the one opportunity she had to learn more about Christianity and accept Jesus as her "Lord and Saviour" and she blew it. Oh well, I'm afraid it's "judgement" for you.
If this is the truth then people don't reject the Bible and Jesus because they "hate God", they reject it because of a lack of understanding and lack of proper investigation. Surely God gets this?
I would often go and sit in the park when I was thinking about all this and one particular day there was a young mother playing with her son. The love she had for that little boy was obvious, and as I watched them I thought…
"Are you telling me if that young woman and that cute little boy died tomorrow and hadn't accepted Jesus as their "Lord and Saviour" then God will very likely put them in Hell to suffer for eternity!"
That's just totally ludicrous!
If God had the authority to send someone to Hell for an ETERNITY OF SUFFERING then surely a "loving father" would show compassion for his children? It makes absolutely no sense that God would be so totally narrow minded and so utterly, utterly heartless.
————————————————-
Satan Taking People to Hell
But the second viewpoint from Christians paints a slighlty different picture. Many suggest that Satan himself has the power to take people to Hell, once he has them deceived. In this situation Satan pulls people into "sin", and God has no way to stop it from happening. He is left suffering that one of his children has been condemned to Hell.
The Bible does give an indication of this…
1 Timothy 2:4
"God our Saviour, who wants all men to be saved and to come to a knowledge of the truth"
Matthew 18:14
"It is not the will of your Father, in Heaven, that any of these little ones should perish"
———————————————————
Now this perspective makes a little more sense, and can fit with the view point that God is a "loving father" and does not want to see any of his children suffer.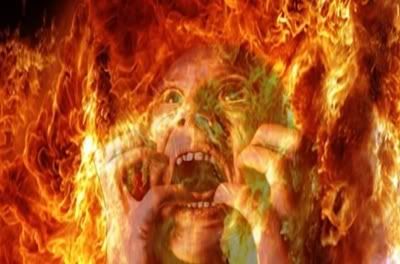 With this second situation, Satan is seen as a very powerful figure and it was contemplating this scenario that really made me stop and think. If Satan's entire motivation is to ensnare people and pull them away from Jesus, and into Hell, then he could certainly be clever and manipulative enough to create reverse speech. It was a possibility.
During my Christian research I watched a number of videos of minsters speaking passionately about the incredible numbers of people that are being taken to Hell. One minister I watched was speaking to a large group of teenagers at a conference, and he was literally screaming and crying that he couldn't cope with the number of God's children being taken to Hell because of Satan's deceptions! It was compelling stuff.
A Christian Minsiter speaking about Hell

But here's the deal; Satan and his demons are obviously working incredibly hard to deceive people 24/7, using thousands and thousands of different deceptions, ranging from creating other Religions like Islam, and Buddhism, creating the entire "New Age" movement and all the "Channelled" information, creating drugs, alcohol, rock and roll, etc. He's also responsible for "non-Christian" researchers like David Icke and Peggy Kane and, of course, reverse speech. The amount of stuff in the world to make people doubt the Bible and distract them from Jesus is beyond overwhelming, but from a Christian perspective, all of this is the work of Satan.
So there's no doubt that Satan and his demons are working incredibly hard. They must want people's souls pretty darn bad, wouldn't you agree?
And then we come to God's role in all this…
What exactly is God doing to save his children from an ETERNITY of SUFFERING at the hands of Satan?
I was trying to piece together a picture of our "God". What was his character? What kind of being was he? Well look at it this way, from the Christian perspective, Satan is a very, very hard working being and he obvioulsy cares A LOT about people's souls. After all, he's willing to create something as intricate as reverse speech (which 99.9% of the population won't ever come across anyway). But it seemed that God's ONLY involvement in trying to save his children and combat Satan's deceptions was to tell Christians to "spread the Gospel" and get the Bible in front of non-believers.
Was that it!? Really? That's all you got?
The Bible was written approx 1700 years ago! What exactly has he been doing since then? Yeah, I know Christians will say "he sent his one and only son to die for us and wash away humanity's sin", and he, appartently, "speaks softly into our hearts", but what exactly is he doing right now to help combat "Satan's deceptions" and help save his children from an eternity of suffering in Hell? This is a very big deal! Is he really expecting people not to fall for the thousands upon thousands of different deceptions put in place by Satan because of ONE Book? The odds are so ridiculously unbalanced it's laughable!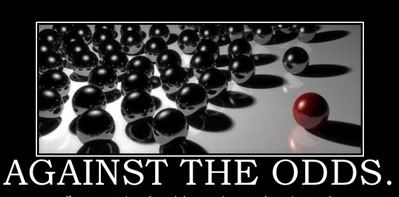 If this was reality, then our God, our "loving father", seemed to be either 1.incompetent and absolutely no match for Satan's brilliance or 2. Just plain lazy, and didn't really care as much as Satan.
Either way, would you have much respect for someone like that, when so many people are suffering for eternity?
——————————————–
The Bible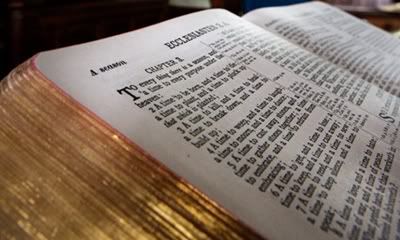 And so to the Bible. If this is all true and God is telling Christians to "spread the Gospel" in order to "save" people from an eternity in Hell, then this has got to be one powerful book, full of Divine truth and brilliant wisdom! Something that's just going to smack you in the face and pull you away from Satan's deceptions!
So let's take a closer look at this book and see how effective it really is at turning people away from Satan's deceptions. We can, of course, learn more about our "God's" character as well…
Genesis 22:1
Now it came to pass after these things that God tested Abraham, and said to him. "Abraham!" And he said, "Here I am".
Then He said, "Take now your son, your only son Isaac, whom you love, and go to the land of Moriah, and offer him there as a burnt offering on one of the mountains"…
And Abraham stretched out his hand and took a knife to slay his son. But the Angel of the Lord called to him from heaven and said "Abraham, Abraham!" So he said "here I am".
And he said "Do not lay your hand on the lad, or do anything to him; for now I know that you fear God, since you have not withheld your son, your only son, from me".
What the hell was that!? I couldn't believe it the first time I read that!
Ok, sure, "God" didn't actually let Abraham sacrifice his son. It was just a "test"! That's ok then, isn't it!?
Can you imagine the trauma of being told that you have to kill your own child! What an absolutely horrific thing to have to go through! Does this sound like something a "loving father" would do? And to be quite frank, if ANYONE told me, I had to kill ANY human being, let alone MY OWN CHILD I would think they were very sick and very twisted! Plain and simple.
Christians try and explain this kind of thing away with "well, we can't understand all of God's ways" Yeah ok, fine, but does this sound like someone you would want to associate with on ANY LEVEL?
This is not an exception though, there are many things like this throughout the Bible. Here's another…
Exodus: 21:20
"And if a man beats his male or female servant with a rod, so that he dies under his hand, he shall surely be punished. Notwithstanding, if he remains alive a day or two, he shall not be punished; for he is his property"
Right, so you can go ahead and beat your slaves so that you nearly kill them, no problem with that, just make sure they don't die straight away. But if they survive a couple of days and then drop down dead, then that's perfectly fine.
Got it!
Again, Christians explain this kind of thing away with "Well, that's just the Old Testament, the New Testament is much more loving"
Ok, fine. But you're missing THE POINT! This is supposed to be the WORD OF GOD!
This is the ONE book that God is using to SAVE HIS CHILDREN FROM AN ETERNITY OF SUFFERING IN HELL!
Can God really be so stupid not to understand that, in our modern age, intelligent people will dismiss the Bible as nonsense when they read things like that? Is this kind of message really a match for Satan's brilliant deceptions, like reverse speech? Come on "God", at the very least, tell "your people" to update the Bible and remove this kind of crap!
Again Christians seem to dismiss this kind of thing and just carry on "spreading the Gospel" as usual. They've got souls to save haven't they. They haven't got time to be thinking about all this stuff too deeply. It's God's word after all. He knows best. End of story.
———————————————–
Miracles
Now I've mentioned that God's only involvement in human affairs seems to be telling Christians to "spread the Gospel", but that's not entirely true. God is doing a little more than that. He does seem to be performing "miracles" as well.
There are many reports of "miracles" happening to Christians all over the world. People report gold teeth miraculously showing up in their mouths, gold dust appearing on their body and even oil starting to flow from their hands. Very convicing stuff.
Here's "God" giving gold teeth to people…

And here's Christain Minister, Johua Mills, manifesting gold dust on his body and oil from his hands…

No wonder people say "wow, isn't God amazing" when these things are reported. It's just more "proof" of the power of God, isn't it? Why would you question these kind of things? They're miracles! God is just so awesome!
But here's where I had a problem;
So God does have the ability to interact with people and influence this world directly with his actions. That's what these "miracles" show. He obvioulsy has incredible power and seems to be able to change this world whenever he feels like it.
So once again, I come back to the question; "If Satan and his demons are working tremedously hard 24/7 to deceive and manipulate people, with thousands upon thousands of different deceptions, and as a result millions of people are being condemned to Hell for an eternity of suffering , what exactly is God doing to help?
He obvioulsy can help. If he can give someone gold teeth or bring down gold dust, then surely he can help Humanity and counter-act some of the thousands of deceptions created by Satan? Does he really only care about his "chosen people" and not give a crap about the rest of Humanity?
———————————————–
After I began to process this I even asked out loud: "Jesus, if you are real and Christianity is the truth then you need to show yourself to me or do something to give me the full understanding here, because you must be aware of how compelling all the evidence is against Christianity".
"Jesus" did not show up!
————————————————–
I know some Christians will say "well, he does help". But look at it this way, if someone like me, who has asked Jesus for help in understanding the truth (a simple request compared to wanting gold teeth) in order to gain clarity and potentially save his Soul from Hell and nothing happens, what does that tell you? Did God not hear me? Does God blame me for questioning him? Does he not care about my questions and understand my perspective? I am not one of his "chosen people"
It even says in John 5:11
"Now this is the confidence that we have in him,
that if we ask anything according to His will, He hears us"
Well, he must of heard me then, so why not help me out?
What I'm getting at is that this image of God is not a very good one is it? While millions of his children are being pulled into Hell, to suffer for eternity, because of Satan's, lets be honest, brilliant deceptions, like reverse speech, God is simply sitting back, telling Christians to "spread the Gospel" and every now and again messing around with people by giving them gold teeth or making oil flow from their hands? Sorry, but do you think that is anywhere near good enough?
And what about the suffering that exists in so many forms across our planet at this very moment, like the thousands of children dying in Africa of Aids. Can we really accept that "God" is more concerned with blessing "His people" with gold teeth then he is in helping these poor, desperate children?
Again, this makes absolutely no sense and paints a very bad picture of our "God's" character doesn't it?
(There is another explanation for these "miracles" though, and I will get into that a little later).
——————————————–
The Illuminati Bloodlines
So then we come to the Illuminati bloodlines. I really thought long and hard about the involvement of the key Illuminati figures, and how most of them pretend to be "good", "honest", Christians. Just take George Bush, Barack Obama, Bill and Hillary Clinton, the British Royal Family etc, they all promote the image of themselves as devoted Christians. (when behind closed doors they are anything but).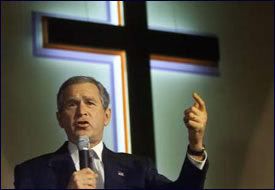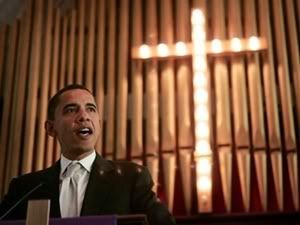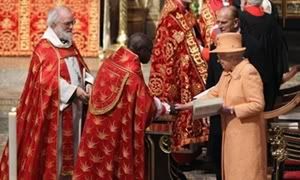 ———————————————–
And just incase you are in any doubt about these Illuminati puppets and whether they are actually "good", "honest", Christians this collection of photographs should be an eye opener…
Waxwork of famous "Satanist", Anton Lavey, founder of "The Church of Satan". Notice the Horned hand gesture

George Bush and Iranian president, Mahmoud Ahmadinejad

Italian Prime Minister, Silvio Berlusconi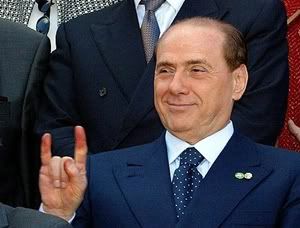 ——————————————
These Illuminati puppets certainly are convicing when they confess their love for "Jesus" and speak about their life as Christians. Here's Barack Obama…
Barack Obama speaking about his relationship with Jesus

Now, of course it makes sense that the Illuminati bloodlines would want to hide their true characters and the evil that they are involved in. It makes perfect sense that they would want to promote a "nice", "clean" image to the public and you can't get much cleaner then a "good", "honest" Christain now, can you?
But here's the million dollar question…
If Jesus is the ONLY real enemy of the "powers of darkness", is the "ultimate truth and is the ONLY way to defeat Satan, then why oh why oh why would the Illuminati bloodlines promote Christianity to the world?
Stop and have a really good think about that…
Even if they are not true Christians themselves, and are just using it as a "front", why oh why would they promote the ideology of Jesus Christ and Christianity, at all, if Jesus Christ is their ONLY true enemy?
May be they know something about Christanity that most Christians don't?
———————————————————————————
Beware False Prophets and Deceiving Spirits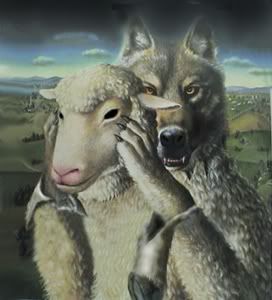 The Bible constantly warns Christians throughout that they must beware of "false prophets" and "deceiving spirits". Jesus warns, in the Gospels that during the "Endtimes", there will be great deception.
Timothy 1 4:1
"Now the Spirit expressly says that in the latter times some will depart from the faith, giving heed to deceiving spirits and doctorines of demons"
Matthew 7:15
"Beware of false prophets, who come to you in sheeps clothing, but inwardly they are ravenous wolves"
John 1:7
"For many deceivers have gone out into the world who do not confess Jesus Christ as coming in the flesh, this is a deceiver and an antichrist"
Peter 2:1
But there were also false prophets among the people, even as there will be false teachers among you, who will secretly bring in destructive heresies, even denying the Lord"
This fear is installed into the minds of Christians. That anyone challenging what is written in the Bible and what Jesus preached is an "antichrist", a "demon" or controlled by "evil spirits". And FEAR is the central word here. It controls people more then anything else.
If you've had it programmed into your mind that "demons" and "evil spirits" will try to deceive you and lead you away from "salvation" and in to Hell, then you're going to very frightened of even listening to something that goes against Jesus' words.
It is interesting to see the countless Christian ministers that are "exposed" as "false prophets". Just searching on Youtube brings up hundreds of Christian ministers that have be labelled by different Christians as "false prophets". It's certainly going to make your head spin, knowing who's telling the truth and who isn't? After all, if you listen to the wrong person or get "sucked into Satan's lies" then an eternity of suffering awaits. Confusion, confusion, confusion, Fear, fear, fear.
Peggy Kane Accused of "Communicating With Evil Spirits"

It is overwhelmingly obvious that the host of this show has not done any real research into EVP or Reverse Speech. She has simply watched a video on Youtube of Peggy Kane and, jumped to the conclusion that she is communicating with "evil spirits".
"We're not supposed to do that" she says. Why exactly? Because the Bible says so. Right.
Why exactly would "God" not want people understanding more about the nature of reality? What doesn't "He" want people to discover? Is it really as simple as "if you communicate with evil spirits then you go to Hell"? Well that's what most Christians believe.
Of course communication with "spirits" is not always a good thing, there are certainly entities that will try and manipulate you e.g the Reptilians (as Peggy Kane herself will testify). And a lot of the "channelled" information is definately suspect and open to manipulation. But to label ALL entities that exist outside of our frequency range as "evil" is just utter nonesnse. It's like saying that all human beings are evil. There are both good and bad.
And who gains exactly, from keeping people in the dark anyway?
————————————————–
The Reptilians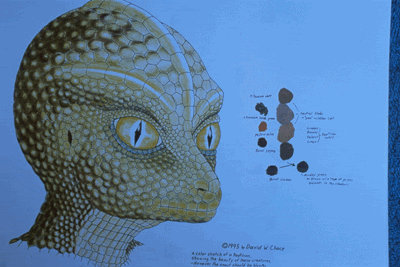 The level of manipulation and deception on this planet has been absolutely mind blowing and getting your head around all of this can take some time before it really sinks in. But the Reptilians have understood the human mind like the back of their hands, they have had technology so far ahead of humans, it makes us look like we're still in the stone age, and they are multidimensional in nature. Creating "supernatural" experiences and "miracles" for people really hasn't been a big deal for them.
Religion has been a major control structure of the Reptilians, but it has been more then simply a way to control humanity. They have fed off of human emotion and this is one of the key elements of all this. Just think of the amount of "worship energy" created, just in a single church alone, every Sunday morining! All that emotional focus and intense worship energy directed towards "Jesus" and "God" has gone straight to the Reptilians. This is a complex subject to fully understand, but to put it simply, they are multi-dimensional in nature and human emotion to them is a very tangible substance.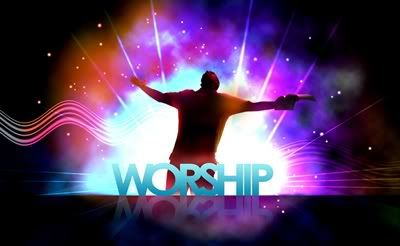 Here's a quote from David Icke's latest book; "Human Race Get Off Your Knees"…
"By choosing to give yourself to a deity or "god", you open your psyche to possession by the force which that deity or "god" represents. You make a vibrational connection. Deities like "Jesus", "Yahweh" and "Allah", symbolise very different forces to those perceived by their believers. World Religions are a fantastic source of energy for the Fourth Density Reptilians when the worshippers are manipulated to focus on deities that represent them. This energetic connection is used to trawl and drain the life force of humans."
What he is saying here completely backs up the discoveries made through reverse speech.
—————————————————————-
Many Christians have stories of "miracles" happening, like the gold teeth appearing or "being filled with the Holy Spirit", and of course everyone goes "wow, isn't God amazing". Why wouldn't you think it was God? Who else would it be? Who could create these experiences other then God?
The Reptilians aren't stupid. They know if they just gave followers of their Religions suffering and hard times then people would see through the lies very quickly. This is why they occasionally "bless people" and create "spiritual experiences" for them. It stops people questioning and doubting, and gives them the "proof" they need that their Religion is the "true path".
Bible Prophecy
The Reptilians have known what they're "Endgame" plan was for a long, long time. They are multi-dimensional, so time has been a different thing for them altogether. It has been easy for them to plan things, literally thousands of years in advance, and that is why "prophetic" books like George Orwell's (Illuminati) book, 1984, which was written in 1948, was able to predict our modern society with such accuracy.
Now, Christians look to the prophecy written in the Bible, and how it does appear to be manifesting right now, and they shout "See, God's word is true!" Just look at the book of Revelation and the "mark of the beast" as an example, and how it is describing the "microchip" that the Illuminati want to introduce within the next few years.
The book of Revelation also predicts the coming of a great war, where billions of people will die. The two previous world wars were created by the Illuminati networks, and the Reptilians had planned for three great wars, before their "New World Order" could be fully established.
Many reseachers have written about this and famous Freemason, Albert Pike (Illuminati), is often quoted, as he wrote about the plan for "three great wars" back in 1871. Recently, reseachers have indicated that the "Third World War" would involve China, Russia and NATO (US and Europe).
And the Bible does show us what the Reptilians had planned…
Revelation 9:15
So the four angels, who had been prepared for the hour and day and month and year, were released to kill a third of mankind. Now the number of the army of the horsemen was two hundred million.
And thus I saw horses in the vision; those who sat on them had breastplates of fiery red, hyacinth blue and sulfur yellow, and out of their mouths came fire, smoke and brimstone.
By these three plagues a third of mankind was killed – by the fire and the smoke and the brimstone which came out of heir mouths.
For their power is in their mouth and in their tails: for their tails are like serpents and with them they do great harm.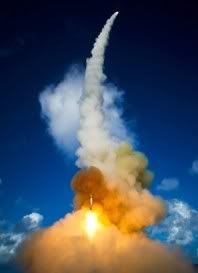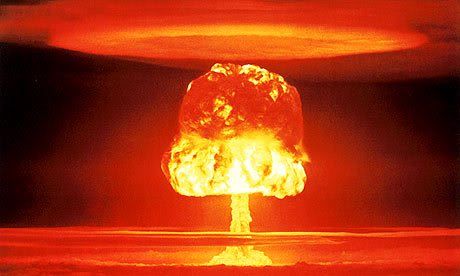 So, again Christians look at these "prophetic insights" and shout "See the Bible is true, God is warning us!". It must be God, who else could of predicted these events? Well, if you aren't aware of the Reptilians and their control and manipulation of this planet, then it is the only logical conclusion to come to really.
Christians are led to believe that all of these events; the creation of a "One World Governmet" (the Beast), the introduction of the "microchip" (the Mark of the Beast) and the total destruction of civilization as we know it, through the Third World War, are all part of "God's Plan". Therefore they won't do anything to stop it from happening! They will just sit and, watch it manifest around them and think it is the way it has to be. They are promised that this is all part of the "Great Tribulation" period that they must go through before they are "Raptured" up into Heaven to be with Jesus.
But it is NOT God's plan. It is the Reptilians!
They have always told Humanity what their plans are; Books, films and TV shows have consistently informed people of what is planned. Just take the 9/11 attacks as a prime example:
The "X-Files" spin off show, "The Lone Gunmen", broadcast it's pilot episode on 4th March 2001 (7 months before the attacks), which depicted a terroist attack in New York City, involving a passager jet flying into the World Trade Center…
The Lone Gunmen Pilot Episode

The Bible is no different. It is simply the Reptilians main "SCRIPT". And the Illuminati bloodlines and the Christians around the world are playing their parts perfectly, just as the Reptilians had hoped.
After all the chaos of the "Third World War" has left the world in tatters, the Christians that have survived will look to the sky and hope that Jesus returns soon and takes them to Heaven. But it will never happen. Instead, they will come to understand that they have been duped on a monumental scale, as the Reptilians appear openly, declaring themselves rulers of planet Earth, and laughing at them hysterically for being so gulliable!
Why would God create such a beautiful world and such an amazing Human race and then destroy it all so heartlessly?
The Reptilians, through their Illuminati puppets, always promise people that "change" is coming and the "future" will be so much better. They constantly string people along with false hope and false promises so that no real change ever happens. Whether that's through Barack Obama, with his slogan of "Change" or the Bible telling Christians once they go through the Tribulation, THEN they will be ok. False promises everywhere and from every angle.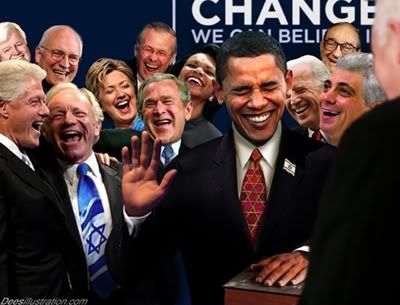 The Reptilians have always set up controlling structures with 2 sides that play off against each other. Just look at the structure of Government. Republicans v Democrats in the US and Labour v Conservative in the UK. When in fact, both sides are controlled by the same hidden hand of the Reptilians. It is exactly the same with Christanity. The Devil v Jesus. They control BOTH SIDES!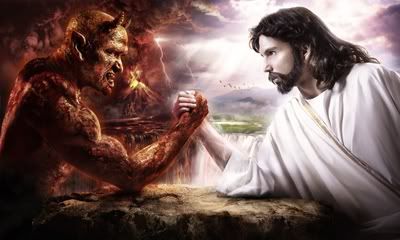 Here is "Jesus" instructing Christians that the planned chaos must happen before his return…
Matthew 24:6
"You will hear wars and rumors of wars. See that you are not troubled; for all these things must come to pass, but the end is not yet.
For nation will rise against nation, and kingdom against kingdom And there will be famines, pestilences, and earthquakes in various places. All these are the beginning of the sorrows…
And because lawlessness will abound, the love of many will grow cold. But he who endures to the end shall be saved"
False hope and false promises. It's always been the Reptilians way.
——————————————————
Jesus and the Gospels
The Bible gives us clues about reality, because it was created by the Reptilians, but these kind of texts are always truth mixed with lies. It is a much more effective way of manipulation, compared to giving people 100% lies. Most humans are intelligent enough and can see through something that is an out and out lie, so if you mix truth and lies together then people connect with the truth on a deep level and just soak up the lies without noticing.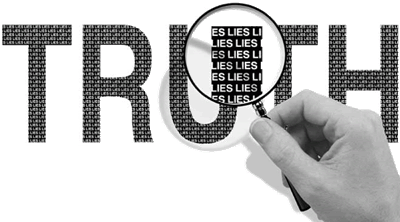 Take what "Jesus" says in the four Gospels for example, it is full of spiritual wisdom (or most of it anyway), and contains some good lessons to live by. So people really connect with these parts of the Bible and feel the Universal truth that is being communicated.
But not everything Jesus said was "uplifting" was it?
Mathew 10:34
"Do not think that I came to bring peace on Earth. I did not come to bring peace on Earth, but a sword. For I have come to set a man against his father, a daughter against her mother and a daugher-in-law against her mother-in-law. And a man's enemies will be those of his own household. He who loves his father or mother more then Me is not worthy of Me. And he who loves son or daughter more then Me is not worthy of Me"
He certainly seems to have a problem with jealousy, doesn't he?
Matthew 7:21
"Not everyone who says to me Lord, Lord shall enter the kingdom of heaven, but he who does the will of My Father. Many will say to Me in that day, Lord, Lord have we not prophesied in your name, cast out demons in your name and done many wonders in your name? And I will declare to them; "I never knew you; depart from Me"
A note followed this Bible passage…
"Eternal life is not dependant on whether you know Christ, but whether He knows you. Obdedience, not activity, is the sign of relationship"
Wow! So even if you spend your entire life doing "good deeds" as a devoted Christian, Jesus might still turn round at the end of your life as say "sorry, who are you? You're not coming into Heaven, on yer bike" That's nice to know.
It's all about OBEDIENCE isn't it? And what quality does a master look for most in a good slave? Oh yeah, that's right.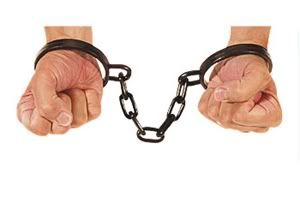 ————————————————————-
So, Is Reverse Speech Satanic?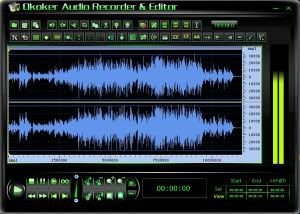 Well, what do you think?
Be careful now, after all, Jesus did say in Matthew 7:13…
"Enter by the narrow gate: for wide is the gate and broad is the way that leads to destruction and there are many who go in by it. Because narrow is the gate and difficult is the way which leads to life, and there are few who find it"
Why would God have to make it all so difficult for us anyway? He creates us, gives us intelligence and the ability to think, ponder, question, and realise when something does or doesn't make sense, but then he's going to punish us for using the very abilities HE'S given us in the first place? Work that one out?
It really comes down to this: Do you think the Bible was written by God? Do You think that Christianity is the "ultimate truth"? Or do you think there might be more to the story then a book that was written over 1700 years ago, and re-edited many times over the years?
Christians generally agree that the offical, "authorised" edition of the the Bible is the "King James Bible" which was first published in 1611. All monachies and government structures since the "beginning of civilization" through Summer/Babylon (approx 4000 bc), to accient Egypt, the Roman empire, the monachies of Europe and the government structures we have in our modern societies have all been controlled by the Illuminati bloodlines (and the evidence is available to prove it). How can Christians trust one of these "kings" to give them the truth?
Fear has been the Reptilian's most effective form of control. It keeps people in a very small box and stops them from asking questions and seeing things from another perspective. The whole Christian ideology is basically built on fear. "Must do that, I can't do that, I don't want to end up in Hell". Just those two passages quoted from the Bible earlier give us an indication of what these Reptilian beings are like.
As Bill Hicks said: "It's just a choice between: FEAR or LOVE"
You can let FEAR (mind) dictate your beliefs and your actions, or are you can allow LOVE (heart) to guide you? The mind has been the playground of the Reptilians and they have literally "programmed" people's minds from birth to believe what they want them to believe. But the heart is a different matter. They cannot touch the heart. The heart is how we connect to "intuitive knowing" and "gut feelings". The heart KNOWS, while the mind THINKS. Massive difference. The heart is where our true connection to life and the universe is and the Reptilians are terrified of LOVE more then anything else!
Reverse Speech is one of the most incredible tools we have available for seeing through the Reptilian's mainpulations and lies. Plain and simple.
Humanity has been messed with on every level imaginable. Keeping people in fear, confused and blinded from the truth has allowed the Reptilians to stay hidden and made it possible for them to control and manipulate behind the scenes, without a problem.
They knew this period of "Human Awakening" was coming and that is why they are frantically trying to complete their "control grid" across the planet and have warned in their Bible for Christians not to fall for the "Great End Time Deceptions". Again, time is very different for them and that is how they knew about this time of Human awakening 2000 years ago (at least), and are so desperate to supress it. But who's "End Time" is it going to be: Humanity's or the Reptilians?
Will they achieve their "New World Order"?
Will they kill billions in a coming nuclear war?
Will planet Earth become a "living Hell" for the future of Humanity?
I say NO!
Things are changing. Humanity IS waking up! People are starting to see through the lies and manipulation that has kept them hypnotized and asleep! We are entering a new era of understanding and awareness and the Reptilians cannot hide in the shadows for much longer. Humanity's prision doors are going to break open. I have no doubt about that.
——————————————-
So if Christanity is a Lie, Does That Mean There is No God?
Absolutely not!
In reverse speech our TRUE CREATOR is called "THE ONE" and is also refered to, lovingly, as "DAD". We have been disconnected from our true connection to "The One" because of the Reptilian's manipulations. They have set up control systems which surpess human consciousness and stop us accessing the greater universe and fully connecting wih God. We are ALL part of the One.
We are not in this fight alone. Our Creator is helping us break free from Reptilian control and when the mess on this planet is finally over, and we have our full consiouness restored, EVERYONE, not just the "chosen" or the "saved" will be able to communicate and have a relationship with God, our creator, our "Dad".
The Reptilians have had incredible power and intelligence and they thought that they could take control of the entire Universe and become more powerful then God! A lot of the atributes attached to "Satan" are based on truth. This is why they have loved pretending to be God and get billions of people worshiping them (unknowingly).
But their time is running out, and I am beyond optimisic, that humanity will be restored to it's true BEAUTY and MAGNIFICENCE, and the Reptilians will receive, nothing short of, the full punishment they deserve for all the horrors and atrocities they have subjected the Human race to throughout history.
Freedom is coming…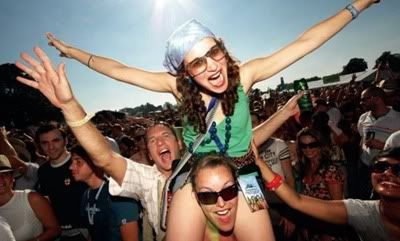 —————————————————
I know some Christians that read this will just dismiss it all without any futher investigation whatsoever. They'll probably label me as an "antichrist" or a "demon" and conclude that all this is part of "Satan's Deception". That's fine. I didn't write this for them. I wrote it for all the open minded people out there who are trying to make sense of the world around them, but still have fears (programming) which stops them really having a closer look at reverse speech and what it is revealing, along with incredible researchers like David Icke and Peggy Kane.
We're all on an incredible journey here, and as we gain greater understanding and access new levels of awareness, we can start moving forward and begin contributing towards the end of the lies, manipulation and control that has plagued this planet for far too long and help usher in the freedom, love and truth which Humanity so desperately needs.
I say bring it on!
There's really no need to be uptight about any of this though, so I'll leave you with George Carlin; time to have a good laugh about all this! (although he is wrong about there being "no Creator" of course!)…
And one final note; It has been discovered through reverse
speech that a "Satan" is in fact a rank of Reptilian (high level).
Til next time
Your friend
Brad
———————————————————————————————————————————————–
Stay in the Loop, Don't Miss a Thing - Subscribe Here
———————————————————————————————————————————————–
Has This Website Been of Value to You? - Click Here
———————————————————————————————————————————————–